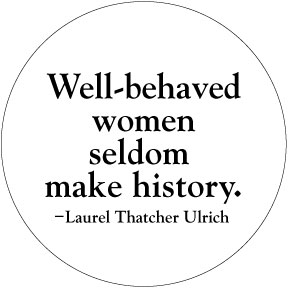 I often wish The Universal Mom would show her face once in a while. You know, when the high-test(osterone) White House boys want to get their war on, The U Mom could swoop in and grab them by their ears and drag them off for a big time out. Or, when crooks, cronies and war criminals steal public money or torture people or "rendition" them or ... well, you know, The Mom would confront them and embarrass them and make them pay for their crimes and banish them from having any interaction with others for a good long time.
Well, THAT fantasy isn't going to come true any time soon, but another fantasy many of us have - finding candidates to WORK and vote for to replace the reactionary Kapanke and, worse by 10, Mike Huebsch - IS coming true.
Last week, Tara Johnsons, a La Crosse County Board member, announced she would challange Kapanke and this Thursday, according to the LaX Dems:

Cheryl Hancock will formally announce her candidacy for the 94th Assembly seat on Thursday, May 29th at noon at the Holmen "Pit" Baseball Field (Main St. & Sunset Dr.)

Please come and show your support for Cheryl in her campaign against Mike Huebsch and to restore a Democratic majority in the Wisconsin Assembly.

(Cheryl will also have a second La Crosse County stop the same day at 4:00 P.M. at Mulder Nursing Home, 713 N. Leonard St., West Salem)
Huebsch is a powerful fundraiser - in fact,
most of his campaign cash comes from out of his district
. His challenger is going to need A LOT of money, help and support.
Kapanke is tied into the statewide right wing "buy the government" network (like the one that helped
buy a judgeship
for a crony last spring). Already "push polling" is being conducted to hone an attack campaign against Johnson. She is going to need strong support and a good source of funds.
That means YOU! Contact the
Laxdems[at]yahoo.com
to sign up.