This was recently announced by UWL:
Voices of Uprising: The Long Path toward Racial Justice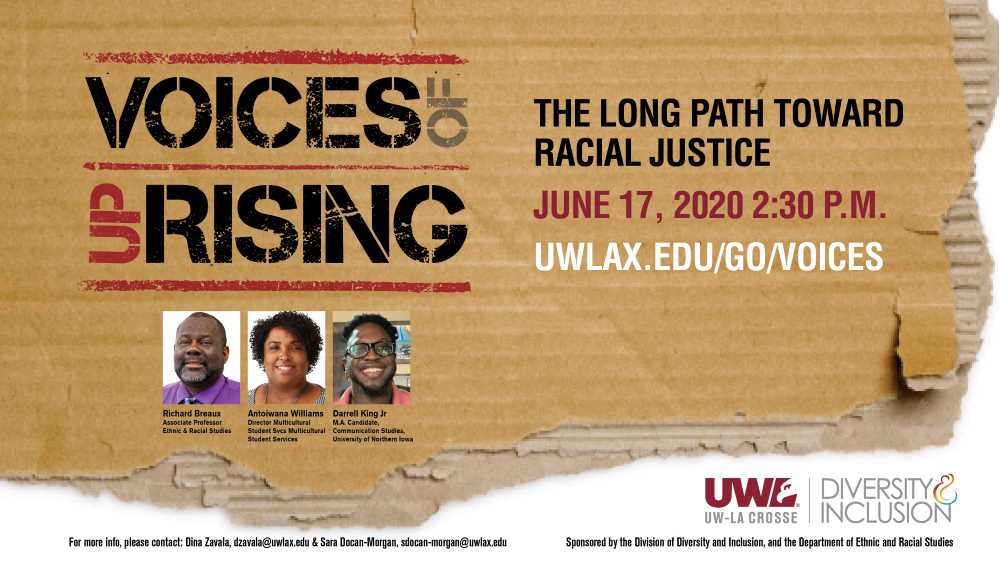 A panel series of conversations centered on uprisings and social justice will take place from 2:30-3:30 p.m. Wednesday, June 17, at
www.uwlax.edu/go/voices
. The conversation, spurred by the death of George Floyd at the hands of Minneapolis police officers and the ensuing worldwide protests, will provide context and insight from panelists whose professional and personal lives are deeply entwined with issues of racism, police brutality and social justice.
Panelists include:
-Richard Breaux, associate professor of
UWL Ethnic and Racial Studies.
-Antoiwana Williams, director of
UWL Multicultural Student Services.
-Darrell King, graduate assistant at the University of Northern Iowa and 2016 UWL graduate.